Mechanics (Greek μηχανική) is that area of science concerned with the behaviour of physical bodies when subjected to forces or displacements, and the subsequent effects of the bodies on their environment.
Definition of mechanics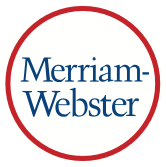 1: a branch of physical science that deals with energy and forces and their effect on bodies
Historically, mechanics was among the first of the exact sciences to be developed. Its internal beauty as a mathematical discipline and its early remarkable success in accounting in quantitative detail for the motions of the Moon, the Earth, and other planetary bodies had enormous influence on philosophical thought and provided impetus for the systematic development of science into the 20th century.
Mechanics may be divided into three branches: statics, which deals with forces acting on and in a body at rest; kinematics, which describes the possible motions of a body or system of bodies; and kinetics, which attempts to explain or predict the motion that will occur in a given situation. Alternatively, mechanics may be divided according to the kind of system studied. The simplest mechanical system is the particle, defined as a body so small that its shape and internal structure are of no consequence in the given problem. More complicated is the motion of a system of two or more particles that exert forces on one another and possibly undergo forces exerted by bodies outside of the system.